"The songwriter, Nikki Forova, dreams in flowery and deeply immersive piano songs ..." 


Nikki Forova is an indie singer songwriter, composer, and producer known for her piano-driven songwriting with philosophical lyrics and cinematic productions, combining pop and alternative genres into emotional and soul stirring sound.  Nikki's main focus has been on songwriting and touring. As a composer Anastasia Nikki Forova wrote music for Warner Brothers - Looney Tunes Racing Game, several short films, commercials that aired Swiss National TV and London modern dance theatre. 
Nikki's changing lifestyle makes her a citizen of the world.   Ukraine born artist is now based in London. When Nikki was seven she got a piano as a gift.  This unearthed her gift for writing. She received BA in Music Composition and Songwriting at Brigham Young University.  Her recognition came through performances in the Los Angeles indie scene and her MTV duet with Vanessa Carlton.

Nikki co-produces all her albums. Her first, "Revving Wings" explors life philosophy and identity,  engaging piano, studio strings, drums and sometimes heavy rock guitars. In 2010, Nikki launched into a two year tour to Europe and USA.  "With the music conveying a wide range of emotion," Music Connection wrote, "Nikki Forova kept the audience entranced with a whirlwind of songs, both high-flying and touching." Nikki's delivery was compared to that of Bjork and Imogen Heap.  Her second album "White Dandelions"  sound is warm, dominated by piano and strings. Nikki's universal lyrics express the journey of humanity though dark and light to our dreams and love. "Songwriter dreams in flowery and sunken piano ballads..." wrote Rolling Stones Magazine in 2015.
Nikki's recent record "Diamonds" co-produced with Brendan Davies (Dagne, Jordan Mackampa) merges acoustic and electronic sounds. Vibrant energy, rhythmic drums and beats, multi-layered vocal textures, rich live strings, piano and electronic manipulations - it's indie pop with artful edge. Nikki has been touring with her band throughout Europe and west of US regularly 2015 - 2019.
New EP "Always" produced by Brendan Davies and Nikki is coming up in the spring 2021.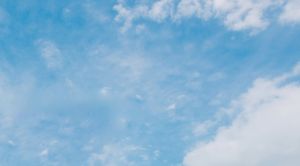 PRESS
"Forova's voice is sweet and distinctive...The strings and brass add luscious layers to her songs. Nikki Forova kept the audience entranced with a whirlwind of songs, both high-flying and touching."- Music Connection

"Her songs capture such intense feelings of incredible beauty, that it feels like I'm falling in love." - All Indie Magazine

"Anastasia [Nikki Fovova] is a strong musician, she's trained, she's talented!" - Ron Fair, A&M records ex-president
"Forova's first break came after she won MTV's Duets, a national competition, for a chance to perform with Grammy nominated artist Vanessa Carlton. " - www.musicnewsnashville.com 
 
"Her music is able to provoke individuals to seek true spirituality within themselves by reaching out beyond social norms or media conditioning." 
- 
Santa Monica Observer 
"With the quintessential piano and the rawness of a voice inspired by many famous female singers, she has conjured a new sound that stops any replication." - Interact Live Events
Photography for White Dandelions album by Valentina Fusco © 2013
Photography for Revving Wings album by Alysha Cox © 2010